Monogatari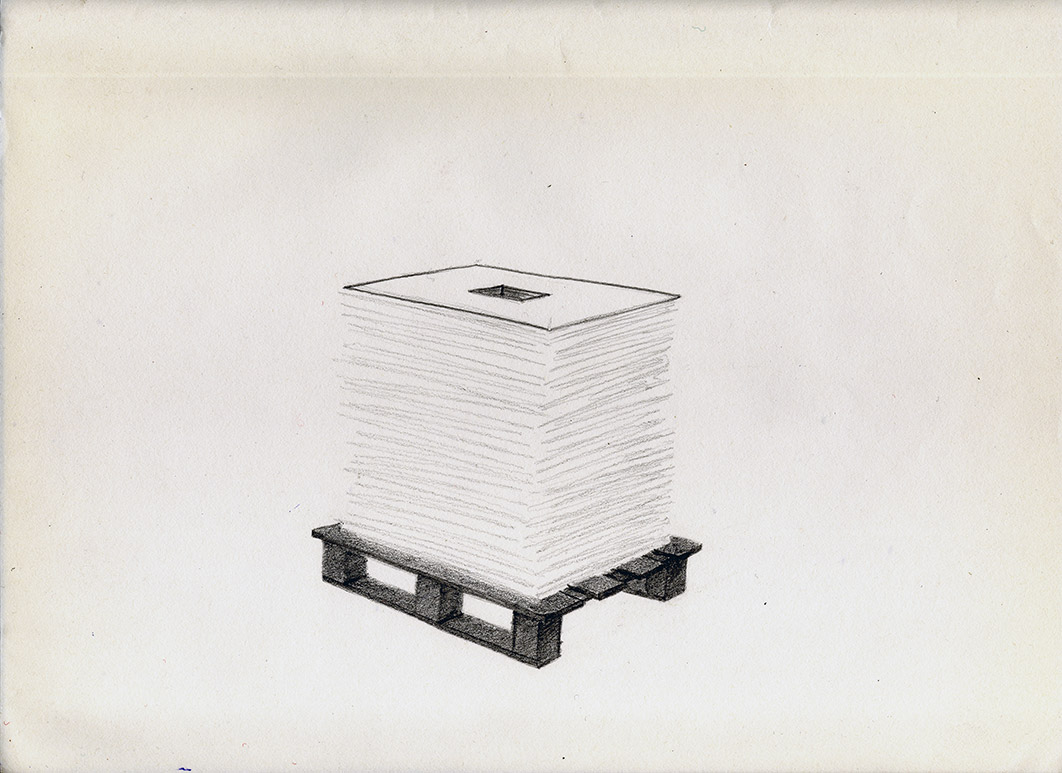 The installation Monotgari continues the reflection on the historical role of the image in western societies. Here this role of the image is presented through the remake of a shot of the film Tokyo Monogatari (Tokyo Story–1953). The original scene wherein the shot appeared is one of Ozu's most concise "summaries" of his subject matter: the generational conflict and the societal changes of the 20th century in Japan.
Through the cut out 4:3 frame in the pile of paper the sequence runs in a loop.

The installation was shown at Entrepot Fictief (former Jan Colle Galery) in Ghent during the opening exhibition of the new initiative. The exhibition ran during the month of October 2011. Video recording of the installation and a review by Dr. Wim Christiaens (in Dutch).